SEO checklist: 15 Actionable SEO Tips for Your Website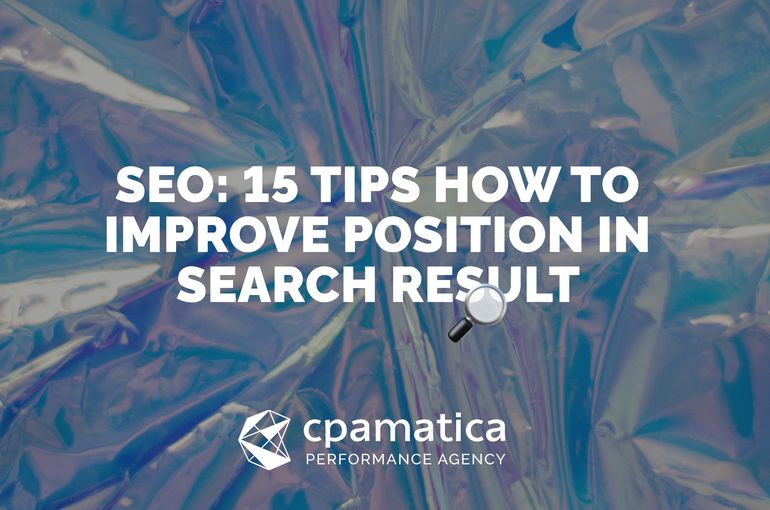 Let's be clear – without a strong SEO foundation and a steady stream of search engine traffic, it's hard to build a sustainable and profitable niche marketing business.
Google overwhelmingly dominates the global search market. So if you want consistent search engine traffic, you need to play by Google's rules.
Some of the points in this checklist are one-time actions that'll put your SEO strategy on track. While the others are things that you need to look at every time you're publishing a new blog post.
To make it easier for you, we've divided it into the three main categories of SEO – technical, on-page and off-page.
Technical SEO – Optimizing Website Performance
It refers to all the activities you do to make it easier for search engine spiders to crawl and index your website. Here are some of the critical technical SEO factors you need to keep in mind.
1) Reliable and Whitelisted Website Hosting Service
If your web hosting package includes frequent website downtimes, slow servers and poor security, the performance of your website will remain poor even if you apply the best optimization techniques. If your site is hosted on a spam/blacklisted server, even the highest quality of content and the best SEO strategy won't take you anywhere. So before choosing a web server, make sure it's a clean and whitelisted service using this tool .
2) Optimize Your Page Load Speed (TTFB)
Google takes page speeds very seriously and considers it an essential factor while ranking websites. According to KissMetrics , a 1-second delay in your page response can reduce conversions by almost 7%.
Here are a few other measures you can take to improve page speed:
Use a Content Delivery Network (CDN). CDN's cache your static website files and serve them from servers located nearest to your website visitors.
Optimize Image Sizes. As a normal practice, save your images in JPG and GIF formats, as they occupy the least space. There's a useful WordPress plugin, Smush.it  that automatically compresses all the images on your site. Make sure you have it installed.
Remove Unnecessary Plugins. Еoo many plugins can really drag your site speed down. So keep the important ones, and get rid of the rest.
3) Run Stress Tests on Your Site To Measure Performance
The whole point of optimizing your website for search engines is to rise in rankings and attract more traffic to your site.
But what if your webservers can't handle heavy traffic and slow down (or even crash) the moment a few dozen people visit your website?
You can use free tools like Load Impact  or ZebraTester , or Load Storm  to send dozens of virtual visitors to your site in a short time and measure your server's performance.
4) Use an SEO Friendly URL Structure
An SEO friendly URL includes some of the main keywords that describe the page's content.
Hostile URL Structure: http://www.yoursite.com/postid=34
SEO Friendly URL: http://www.yoursite.com/onpage-seo-techniques
5) Silo Content As Much As Possible
Siloing your content means breaking it down into different categories according to their topics. Every category contains blog posts related to that topic.
6) Disavow Low-Quality and Spammy Links
You already know that the quality of your backlinks has a huge role in determining your search engine rankings.
Backlinks from relevant, reliable and high authority publications can shoot your rankings up.
On-Page SEO – Optimizing User Experience
Unlike popular belief, it's not about stuffing your content with high traffic keywords. Instead, you need to focus on creating high-value content that offers your visitors exactly the kind of information they're looking for.
7) Research the Right Keywords for Your Content
If your content is focused on the right keywords, you can quickly find your way to the top of Google's search results. Your target audience is out there searching for solutions to different problems.
Your job is to correctly identify the keywords they're searching for and determine if you can practically rank for them.
Smart marketers focus primarily on Long-Tail and Body keywords.
If you don't have any keywords in mind, you can enter your competitor's URL in SEMRush to find the keywords they're ranking for.
8) Make it To Google's Featured Snippet by Structuring Your Content the Right Way
The featured snippet in Google Search (also called rich answers) is a traffic goldmine.
It's a boxed answer that appears on top of Google's search results when your query is a question.
Any content that makes it to the featured box mainly attracts most of the traffic for that search query.
9) Create High-Quality Content To Boost On-Page SEO
So the best way to rank for many keywords and strengthen your on-page SEO is to create high-quality content consistently.
To be more specific, Google considers any content high quality if it is
Actionable
Focused on solutions
Optimized for relevant keywords
Easy to share and gets shared a lot
Written for humans, not search engines
But from an SEO perspective, here are a few things you need to keep in mind while creating content:
- Avoid Thin Content – No more 500-800 word posts. Google likes longer and in-depth articles. So be as thorough as possible and create longer content in the range of 1500-2000 words (and beyond, if needed).
- Avoid Duplicate Content like the plague – Creating duplicate content is the easiest way to get your website penalized by Google. There's no harm in doing research and citing authority resources, but don't copy their stuff completely.
- Content Engagement – Google takes content engagement very seriously. It is one of the primary ranking factors. In addition, it measures content engagement by the average time a reader spends on a page. 
- Content Freshness – If you're in a niche where new things are regularly happening (news, sports, fashion, events, frequent updates etc.), content freshness is an important ranking factor for you.
10) Create Deep Interlinking of Content on Your Blog
Deep interlinking of content makes it easier for Google spiders to crawl new content and go deep in your blog.
When creating new content , make sure you frequently link to other relevant pages on your website.
Off-Page SEO - Building High Authority Backlinks
Off-page SEO, also known as off-site SEO, describes optimization techniques that can improve your ranking in search engine results pages (SERPs). These techniques, however, happen outside of your site and involve attracting links from other websites, shares on social media, and mentions across the web.
11) Create Link-worthy and Share-worthy Content
The key to getting natural, relevant and high authority backlinks is to create content that people love sharing. Focus on the content types that are shared more frequently.
Notice how infographics are the most frequently shared content type.
12) Influencer Outreach
Building relationships with the influencers in your niche is the key to getting easy and high authority backlinks.
No wonder it is one of the fastest-growing methods for customer acquisition.
13) Guest Blogging
If you do it the right way, guest blogging is one o the best ways to get backlinks from authority websites in your niche. What is the right way? This post by Christopher  is all about that.
14) Forum Discussions
Just like blog commenting, niche-specific forums are some of the best places to build relationships in your industry and get cited on other authority blogs as an expert.
15) Blog Commenting
Believe it or not, blog commenting still works. But not the way you think.
You can't build backlinks with blog commenting because, most of the time, they're "no-follow" links with little SEO value.
But you can use them to build relationships and create long-term partnerships that can help you achieve bigger SEO goals like being featured in expert roundup posts, being cited as an expert and getting more natural backlinks to your site.
We hope this will help you optimize the website even better! This post is a simple checklist. Save it and go through it every time you publish a new blog post (especially the on-page SEO part).